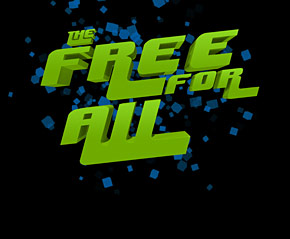 This week on The Free For All. Darren from The 7 Line fills in for Coco. Spencer discusses the success of The 7 Line and business in General. Darren shares how his business has grown over the last year, and his connection to the New York Mets. Darren also tells us how he got kicked out of Citi Field one day. Spencer and Darren both talk about the difference between running a business online, versus having a physical retail store location. Darren's co-worker Liz calls in. He tries to talk her into doing a dating game on GFQ. Andrew and Darren also talk the highly anticipated The 7 Line Orange & Blue calendar. Andrew and Darren talk about cheating in the Armenian Basketball League. And Andrew tries to talk Joe from Staten Island into doing a documentary.
"The Free For All" is sponsored by:
FreshBooks.com The fastest way to track time, organize expenses, & invoice your clients. Try it for free! Mention GFQ when you sign up.
Hover.com Domain names made simple. Go to gfq.hover.com, you can get 10% off your next purchase from Hover.com.
Audible.com To get a free Audiobook go to audiblepodcast.com/ANDREW
Audio