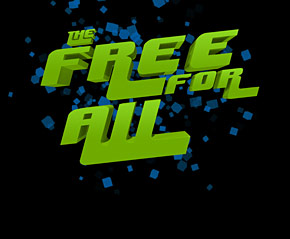 This week on The Free For All: Coco is very upset with Andrew. Now what did he do? Andrew, Coco, and Spencer describe what they want done to their body after they die. Spencer explains all the requirements you have to meet to be buried if you are Jewish. Andrew complains about Jessica wanting him to take her out for New Year's Eve. What is Spencer doing for New Year's Eve? Spencer asks Andrew and Coco what their New Year's resolutions are for 2012. Chaunce Hayden calls in to tell us what he's been up to for the past few months. Is he still an absolute mess? Andrew, Coco, and Spencer discuss what they would do if they won the lottery. Would Andrew share the wealth with anyone?
"The Free For All" is sponsored by:
FreshBooks.com The fastest way to track time, organize expenses, & invoice your clients. Try it for free! Mention GFQ when you sign up.
Hover.com Domain names made simple. Go to gfq.hover.com, you can get 10% off your next purchase from Hover.com.
Audible.com To get a free Audiobook go to audiblepodcast.com/ANDREW
Audio