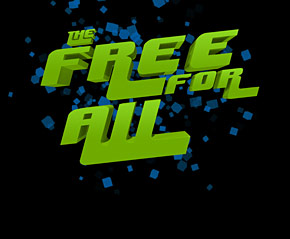 This week on The Free For All: Spencer is saddened by the death of Soul Train great Don Cornelius. Andrew, Coco, and Spencer share how they would want to commit suicide. Andrew and Spencer swap stories about witnessing a suicide attempt. How did the victims survive? Andrew brings up Arsenio Hall. What happened to him? Coco talks about a family member pointing out that he is going bald. How did Coco take it? George calls from Sam's Club and Lowe's. What is he shopping for? George also discusses Snooki from Jersey Shore pissing herself with the guys. Classy? Christian T calls in with a crazy story about an ex-girlfriend pretending to be pregnant. Joe from Staten Island calls in. What does he have to say? And Andrew plays a hilarious voice mail from comedian Tim Dillon.
"The Free For All" is sponsored by:
Hover.com Domain names made simple. Go to gfq.hover.com, you can get 10% off your next purchase from Hover.com.
Audible.com To get a free Audiobook go to audiblepodcast.com/ANDREW
Audio