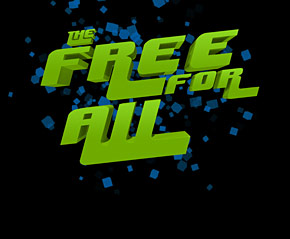 This week on The Free For All: Andrew and Spencer discuss Whitney Houston's death. Did her health contribute to her death? Andrew and Spencer also talk about boob jobs and plastic surgery. Is it possible for a body to reject a breast implant? Coolteacher calls in to share a story about a weird gift a student once gave her. What was it? She also tells us about the first time she saw the show. Christian T. calls in to tell us about a girl he has a date with. What's his pick up line? Andrew and Spencer teaches Christian the difference between a Pittsburgh 6 and L.A. 6. And Mr. Wiggles calls in to lend us his Gaydar. Is someone at the GFQ Network secretly gay?
"The Free For All" is sponsored by:
Hover.com Domain names made simple. Go to gfq.hover.com, you can get 10% off your next purchase from Hover.com.
Audible.com To get a free Audiobook go to audiblepodcast.com/ANDREW
Audio