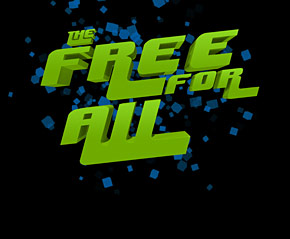 This week on The Free For All: Andrew and Spencer discuss how much money they would need to live comfortable, but not be famous. Andrew complains about the chaos during The Chaunce Hayden Show, and the free loaders afterwards. Coolteacher calls in to give an outsiders view of the chaos. Is Andrew being taken advantage of? Spencer and Coolteacher discuss strip clubs. What type of women go to strip clubs? Steve Grillo calls in to talk about meeting Andrew, and to set the record straight about his beef with Joe from Staten Island. Joe calls to gives his side of the story. Will the two ever make up? And Christian calls to debrief us on how his date last week went. Did he get some?
"The Free For All" is sponsored by:
Hover.com Domain names made simple. Go to gfq.hover.com, you can get 10% off your next purchase from Hover.com.
Audible.com To get a free Audiobook go to audiblepodcast.com/ANDREW
Audio