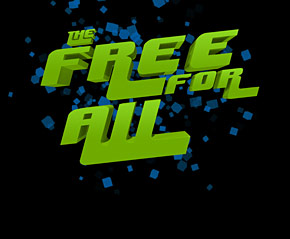 This week on The Free For All: Andrew complains about his internet fame and being recognized in public. Is that really a bad thing? Spencer also talks about his experience with fame. Is Spencer overly paranoid? Andrew and Spencer swap stories about road rage. Does Andrew need anger management? Andrew says he's never heard of a Shamrock shake before. Has he been living under a rock? Invisible Children co-founder was arrested for public nudity. Andrew and Spencer discuss whether or not the guy is crazy. And Andrew brings up a clip where Al Sharpton says offensive. Is Al Sharpton a race hustler?
"The Free For All" is sponsored by:
Hover.com Domain names made simple. Go to gfq.hover.com, you can get 10% off your next purchase from Hover.com.
Audible.com To get a free Audiobook go to audiblepodcast.com/ANDREW
Audio