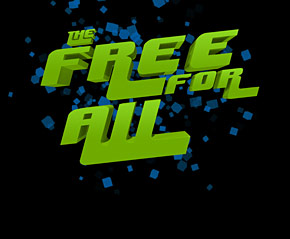 This week on The Free For All: Spencer Kobren is accused of wearing lipstick and make up. He explains how the rumor got started. Coco talks about being mistaken for looking like other people. Are there more Coco clones out there? Coolteacher calls to weigh in on Spencer allegedly wearing make up, starting the new school year, and training dogs. Andrew and Joe from Staten Island discuss being a cop today versus back in the 80s. Could cops get away with more back then? Jerry calls in to update us on his cancer diagnosis. And Spencer and Coco discuss quitting smoking. How is Coco handle being around smokers now that he quit?
"The Free For All" is sponsored by:
Hover.com Domain names made simple. Go to gfq.hover.com, you can get 10% off your next purchase from Hover.com.
Audible.com To get a free Audiobook go to audiblepodcast.com/ANDREW
Audio