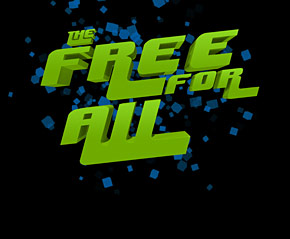 This week on The Free For All: Andrew, Spencer, and Coco discuss Hurricane Sandy that hit New York and New Jersey. Spencer talks about all the survival kits he has. Is Spencer over prepared? Hurricane Sandy has caused a gas crisis in New York and Jersey. Do we depend too much on oil? New Jersey turns away electrical workers from Alabama because they aren't in a union. Is that wrong? Coco defends the union. Brian Monroe calls to weigh in. Joe from Staten Island and Chase Nunes call to discuss the upcoming election. Will Obama be re-elected?
"The Free For All" is sponsored by:
Hover.com Domain names made simple. Go to gfq.hover.com, you can get 10% off your next purchase from Hover.com.
Audible.com To get a free Audiobook go to audiblepodcast.com/ANDREW
Audio