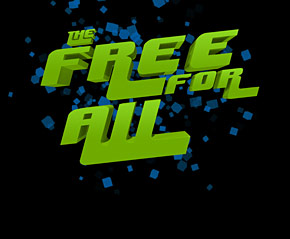 This week on The Free For All: Sylvester Stallone's son Sage dies of an apparent overdose. Spencer refers back to his glory days. Andrew theorizes how long it will be before his wife leaves him. GFQ Viewer Joe De Max photoshops a screen grab of Andrew going bald. Hilarity ensues. Andrew spends 40 minutes trying to get Joe from Staten Island to see the photo. Joe totally freaks out once he sees the photo. Coco rants about people that refuse to get a job. Does he have a point? Coco also brings up the arrest of Lamb Of God singer Randy Blythe for allegedly pushing a stage crasher off the stage, resulting in their death.
"The Free For All" is sponsored by:
Hover.com Domain names made simple. Go to gfq.hover.com, you can get 10% off your next purchase from Hover.com.
Audible.com To get a free Audiobook go to audiblepodcast.com/ANDREW
Audio