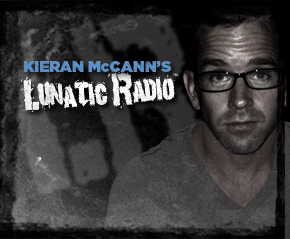 On this broadcast Kieran and Andrew discuss everything from psycho chicks to politics and parenting. It was a roller coaster of topics with plenty of laughs mixed in. That and much more on this episode of Kieran McCann's Lunatic Radio with Andrew Zarian.

Kieran McCann's LunaticRadio is Sponsored by:
Hover.com. Domain names made simple. Go to gfq.hover.com, you can get 10% off your next purchase from Hover.com.
Audible.com To get a free Audiobook go to audiblepodcast.com/ANDREW
Audio