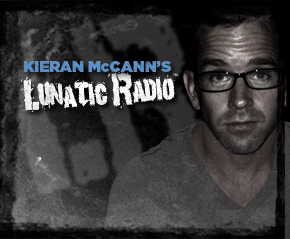 Packed studio on this broadcast, as Ben Sparks and Jon from "Behind The Counter" join us in studio. Plus Psycho Mark checks in to tell us about his exploits on cruise ships. Andrew loses his mind over people who leach off of him and Kieran sits back on watches it all unfold. Just your average day on Kieran McCann's Lunatic Radio.

Kieran McCann's LunaticRadio is Sponsored by:
Hover.com. Domain names made simple. Go to gfq.hover.com, you can get 10% off your next purchase from Hover.com.
Audible.com To get a free Audiobook go to audiblepodcast.com/ANDREW
Audio