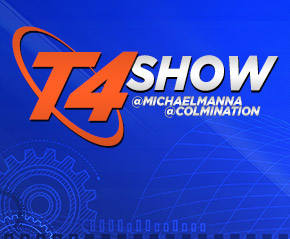 Audio
Welcome to another fun episode of the T4 Show. In this episode, @Colmination is sick, but @AndrewZarian has filled in to host along with @MichaelManna.
Andrew and Michael discuss the Straight Talk experiment and how Michael is one step closer to becoming a full time subscriber to prepaid service. Along with the UNCarrier plans, the guys talk about T-Mobile iPhone 5 sales as well as the rumored features of the upcoming 5s.
Make sure to watch for Andrew's unboxing of the HTC One……just not the NEW One. Confused? So was he when he opened the package.
T4 Show is sponsored by
Netflix Try Netflix today for 30-days free. Go to Netflix.com/GFQ
Netflix Picks
Justice League: http://movies.netflix.com/WiMovie/Justice_League/70177043
Notes
Straight Talk: