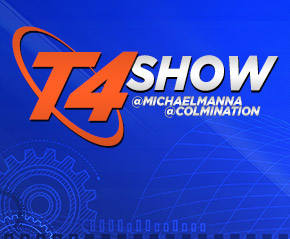 Audio
Colm and Michael discuss their thoughts on the Galaxy S4 and the HTC One. Does Michael want to pull the trigger on either of these new phone offerings. Are you a person who wants Google Glasses? Would you be ok with someone calling you a Glasshole? Apple has sent out the invitation for the next WWDC. What do you think will be shown? New iPads? New iPhones?
Gaming news is full this week and the guys start with a discussion on the XBOX event coming this month and what will it be called? The CW has announced that thier original content will be available on the XBOX the next day. Ubisoft has released an incredible title called Far Cry 3 Blood Dragon. This stand alone game is just what @colmination has been looking for and he tells @michaelmanna and the viewers why they need to buy it now.
Shootmania is another title that is on Colm's radar and who knows we might have a community game night soon. Michael explains that he has found the be all end all device called the ElGato game capture HD. It is the perfect solution for any mac user looking to record console gameplay for Youtube or stream. Finally Michael who hates talking about wrestling explains to Colm why Fire Pro Wrestling Returns is the best wrestling game ever made and how to get current rosters.
Make sure to watch for Michael's videos talking about the GameCapture HD and Fire Pro wrestling on YouTube.
T4 Show is sponsored by
Netflix Try Netflix today for 30-days free. Go to Netflix.com/GFQ
Netflix Picks
Justice League: http://movies.netflix.com/WiMovie/Justice_League/70177043
Just Like Being There: http://movies.netflix.com/WiMovie/Just_Like_Being_There/70235128?trkid=1889703
Notes
Far Cry 3 Blood Dragons
http://far-cry.ubi.com/fc3blooddragon/en-US/home/index.aspx
Elgato GameCapture HD Review
http://www.youtube.com/watch?v=PLIMK0mxYPo
Fire Pro Wrestling Returns on PSN
http://www.youtube.com/watch?v=8Mf93VRSZL8
Shootmania
http://www.maniaplanet.com/shootmania/