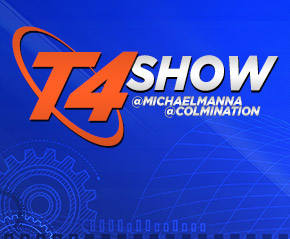 Audio
In this informative episode, Andrew joins Michael to discuss the controversial topic of crowdfunding campaigns like Pebble and OUYA on KickStarter. Is it ethical that these companies ship to retail stores before shipping to their backers? Are the backers' "donations" just that or do they deserve to receive their "perk" for their contribution? Also, Xbox Live price hike, T-Mobile Jump! and much more!
T4 Show shirts are now available at http://www.prowrestlingtees.com/t4
T4 Show is sponsored by
Netflix Try Netflix today for 30-days free. Go to Netflix.com/GFQ
Andrew's pick: House of Cards
Michael's pick: Vampire Prosecutor
Notes
Michael updates us on his OUYA review
XBOX Live price hike after dashboard update?
http://www.destructoid.com/xbox-live-price-hike-arriving-with-dashboard-update-257848.phtml?utm_source=twitterfeed&utm_medium=twitter
Blackberry 10.1 Arrives for AT&T Z10
http://www.engadget.com/2013/07/09/blackberry-10-1-arrives-for-z10-on-att/
T-Mobile Announces "Jump" Phone Upgrade Plan
http://www.macrumors.com/2013/07/10/t-mobile-announces-jump-phone-upgrade-program/
Enhanced Google Maps with iPad Support Coming Soon
http://www.macrumors.com/2013/07/10/enhanced-google-maps-app-with-ipad-support-coming-soon/
Pebble Watch Sold in Best Buys before Backers Receive Their Orders
http://readwrite.com/2013/07/09/why-i-cancelled-my-pebble-smartwatch-order#awesm=~obd7Ov4ZySYPGr