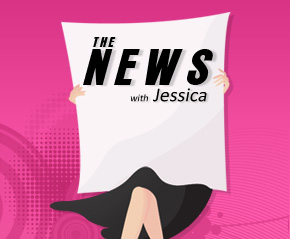 This week in The News with Jessica: Philidelpha man pulls out cross bow during road rage incident. NBA Knicks star Jason Kidd busted for DWI. Sylvester Stallone devastated over Sage Stallone's death. Concert going Mom sues Justin Beiber. Man finds car on eBay stolen in 1962. Two men try to break record for clustered balloon flight. A Judge overturns a towns psychic ban. Kentucky Mom allegedly trades new born for a truck. Man squirts hot sauce in girlfriend's face for reading 50 Shades of Grey. And police arrest a serial hugger.
Follow Jessica on Twitter: @JessicaZarian
"The News with Jessica" is sponsored by:
Hover.com. Domain names made simple. Go to gfq.hover.com, you can get 10% off your next purchase from Hover.com.
Audible.com To get a free Audiobook go to audiblepodcast.com/ANDREW
Audio