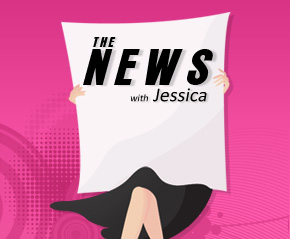 This week in The News with Jessica: Hulk Hogan goes ballistic over pictures of an alleged sex tape being leaked. TLC announces they will embark on a new tour. Octomom's hair stylist outs the living conditions at her home. A woman accidentally buys 2 lottery tickets with the same numbers, and wins. A man sells testicular implants for dogs. Police arrest six year old for kicking a principle. Tareq Salahi says he's running for Virginia governor. Pizza Hut introduces cheeseburger stuffed crust pizza. And a New York woman is fired after donating a kidney to her boss.
Follow Jessica on Twitter: @JessicaZarian
"The News with Jessica" is sponsored by:
Hover.com. Domain names made simple. Go to gfq.hover.com, you can get 10% off your next purchase from Hover.com.
Audible.com To get a free Audiobook go to audiblepodcast.com/ANDREW
Audio