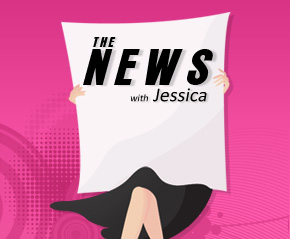 This week in The News with Jessica: A high school teacher is charged with pocketing prom funds from students. A man is arrested after strapping his 4 kids to a moving vehicle. A Michigan teen finds a finger in his Arby's sandwich. A 67 year old man dies at a strip club. An all you can eat restaurant kicks man out for eating too much. O.J. Simpson is appealing for release from prison. A New York high school allows a 13 year old boy play on girls field hockey team. A third accuser has emerged in the John Travolta sexual harassment case. Britney Spears and Demi Lovato join the X-Factor as judges. Donna Summer dies, claiming 9/11 gave her cancer.
Follow Jessica on Twitter: @JessicaZarian
"The News with Jessica" is sponsored by:
Hover.com. Domain names made simple. Go to gfq.hover.com, you can get 10% off your next purchase from Hover.com.
Audible.com To get a free Audiobook go to audiblepodcast.com/ANDREW
Audio