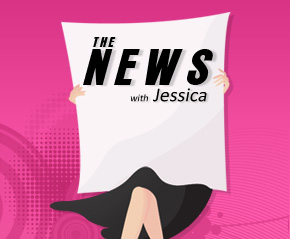 This week in The News with Jessica: Can you guess the top two most popular places are where people commit suicide? North Korea launches test of new rocket. A firefighter robs bank, and leaves tip. Nearly 900 students are accidentally told they were accepted to UCLA. A 6 year old is accidentally killed in a wood chipper. A Texas maid service offers topless cleaning. Soft serve beer foam all the rage in Japan. You can now get a hot dog stuffed crust pizza. A grandfather forgets to let granddaughter in trunk of car. Toy grenades prompts evacuation of World Financial Center. And a baby thought to be dead is found alive in the morgue.
Follow Jessica on Twitter: @JessicaZarian
"The News with Jessica" is sponsored by:
Hover.com. Domain names made simple. Go to gfq.hover.com, you can get 10% off your next purchase from Hover.com.
Audible.com To get a free Audiobook go to audiblepodcast.com/ANDREW
Audio