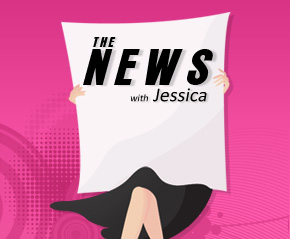 This week on The News with Jessica: A group of people are claiming to be eco-sexual and married to the Earth. An Ohio Judge wants a warning at a court house with a glass staircase, warning women that people below can see up their dress. Tim Dillon and Jessica swap stories about serving in jury duty. Is Casey Anthony guilty? Tupac Shakur's killer confesses in jail. A man is accusing of planting a spy cam in women's computers to photograph them changing. Andrew questions whether or not there is a camera in tanning salon beds. And sitting for long stretches of time could be hazardous to your health.

"The News with Jessica" is sponsored by:
FreshBooks.com The fastest way to track time, organize expenses, & invoice your clients. Try it for free! Mention GFQ when you sign up.
Hover.com . Domain names made simple .Go to gfq.hover.com, you can get 10% off your next purchase from Hover.com.
Audible.com To get a free Audiobook go to audiblepodcast.com/ANDREW
Audio
Video
[youtube width="640″ height="360″]http://www.youtube.com/watch?v=fWxIafscVEk[/youtube]