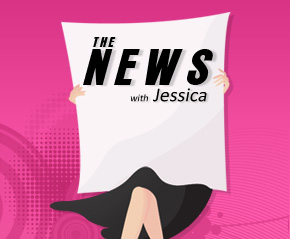 Regis officially bids farewell to Live. The NBA players reject yet another proposal from team owners. Kat Von D says Jesse James cheated on her with 19 women. A Craigslist ad asking for pot gets the attention of police. Airline asks passengers for extra money for fuel. A chef is charged after giving a 2 year old Saki. A teenager is arrested after getting stuck in a chimney while trying to break into a home. 177 people were arrested in New York during the Occupy Wall Street protest. A Long Island man is arrested for a DWI while wearing a shirt that says I am a drunk. Demi Moore confirms she is divorcing Ashton Kutcher. A Judge orders a married couple to swap Facebook passwords.
Follow Jessica on Twitter @JessicaZarian
"The News with Jessica" is sponsored by:
FreshBooks.com The fastest way to track time, organize expenses, & invoice your clients. Try it for free! Mention GFQ when you sign up.
Hover.com. Domain names made simple. Go to gfq.hover.com, you can get 10% off your next purchase from Hover.com.
Audible.com To get a free Audiobook go to audiblepodcast.com/ANDREW
Audio