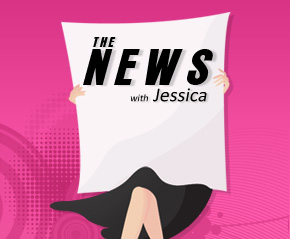 How do you tell your kid that Santa Claus isn't real? Apple's iPad tablet will not be called the iPad when launched in China. A cannonball wreaks havoc in California after a stunt for the TV show Mythbusters goes wrong. The St. Petersburg College baseball coach is arrested in an underage sex sting. Another shooting at Virginia Tech leaves a Police officer, and one other dead. A 5 year old is handcuffed and arrested after assaulting a Police officer. Amanda Knox is seeking a book deal. Information from Lindsay Lohan's personal diary is leaked including details of her relationship with Heath Ledger. Kelly Rowland is thinking of leaving London, and moving back to America. Ryan Seacrest is reportedly in talks to replay Matt Lauer on The Today Show. Tom Cruise may have paid fans in India to mob him while promoting Mission Impossible. And JWoww launches her own perfume.
Follow Jessica on Twitter @JessicaZarian
"The News with Jessica" is sponsored by:
FreshBooks.com The fastest way to track time, organize expenses, & invoice your clients. Try it for free! Mention GFQ when you sign up.
Hover.com. Domain names made simple. Go to gfq.hover.com, you can get 10% off your next purchase from Hover.com.
Audible.com To get a free Audiobook go to audiblepodcast.com/ANDREW
Audio