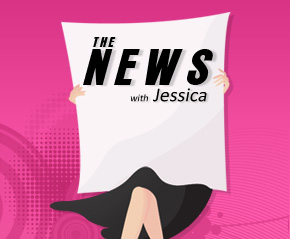 This week in The News with Jessica: A man eats cocaine from his brother's butt and dies. An 80 year old woman fights off gunman. A man crashes his Lamborghini hours after winning it. A 22 year old sets the record on purchasing the most apartment ever. A New York high school student was stabbed in the head with scissors. A mystery Santa buys gift cards for the hungry and homeless. A Chicago Father faces abuses charges over photo he posted to Facebook of his daughter. Did Kim Jong Il really die on a train? Ten most outrageous ways government wastes your money. A 100 year old letter to Santa is found in Ireland. A woman is killed driving the wrong way in the Bronx. And 2011's word of the year is pragmatic.
Follow Jessica on Twitter @JessicaZarian
"The News with Jessica" is sponsored by:
FreshBooks.com The fastest way to track time, organize expenses, & invoice your clients. Try it for free! Mention GFQ when you sign up.
Hover.com. Domain names made simple. Go to gfq.hover.com, you can get 10% off your next purchase from Hover.com.
Audible.com To get a free Audiobook go to audiblepodcast.com/ANDREW
Audio