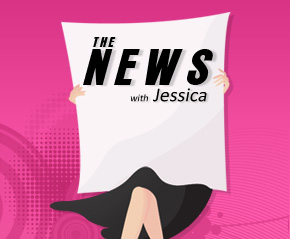 This week in The News with Jessica: A North Korea super sized hotel is set to open, 23 years behind schedule. The new iPad 3 is reportedly set to debut in March. Man commits suicide in foreclosed home, found 4 years later. 2012 Super Bowl becomes most watched Super Bowl in history. A wooly mammoth was supposedly spotted, still alive in Siberia. Wisconsin boy raises money to save grandmother's home from foreclosure. According to scientists, cake makes for a good breakfast. A Mom is charged after 2 year old son points loaded gun at police. A university in Pennsylvania begins dispensing the morning after pill through vending machines.Barack Obama's car fails to sell at auction.
"The News with Jessica" is sponsored by:
Hover.com. Domain names made simple. Go to gfq.hover.com, you can get 10% off your next purchase from Hover.com.
Audible.com To get a free Audiobook go to audiblepodcast.com/ANDREW
Audio