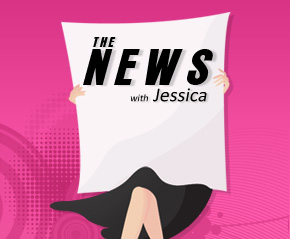 This week in The News with Jessica: Fugitive calls sheriff after running out of gas. A man fakes being car jacked to get free ride from police. Couple lands in jail for their Valentine's day bondage role playing. An electric cigarette explodes in a man's mouth. Gold coins fall out of rafters during a renovation job in France.A diner is hospitalized after eating a triple bypass burger. A Michigan student is suspended for writing a hot for teacher essay. Police are urging fans to stay clear of Whitney Houston's funeral. A Vietnamese man is fined for pulling the emergency exit door in the plane. Teen girl discovers her swinging parents online. A street cleaner returns a Rolex he found. Domino's offers $10,010 Valentine's day pizza deal.
"The News with Jessica" is sponsored by:
Hover.com. Domain names made simple. Go to gfq.hover.com, you can get 10% off your next purchase from Hover.com.
Audible.com To get a free Audiobook go to audiblepodcast.com/ANDREW
Audio