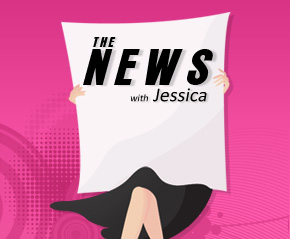 This week in The News with Jessica: New York plans to sell items on eBay. Court orders man to apologize to his estranged wife on Facebook. An Illinois family gets shocked by $100,000 electric bill. A liquor store in Jersey City bans Snooki and JWoww. Zac Efron accidentally drops a condom at the Lorax movie premiere. Jennifer Aniston reportedly buys a star on Hollywood walk of fame. Jessica Simpson and her fiance are spotted shopping for baby clothes. A Swedish hospital puts out ad seeking to hire hot nurses. A 71 year old man tries to evict 98 year old mother from her house. A man is arrested after cooking his own cheeseburger at Denny's. Ohio church offers drive-thru for Ash Wednesday.
"The News with Jessica" is sponsored by:
Hover.com. Domain names made simple. Go to gfq.hover.com, you can get 10% off your next purchase from Hover.com.
Audible.com To get a free Audiobook go to audiblepodcast.com/ANDREW
Audio