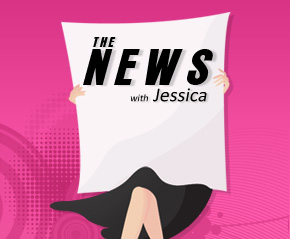 This week in The News with Jessica: Olivia Munn denies hacked photos of her naked are of her. Hulk Hogan is reported to be in a newly discovered sex tape. Photographers mistake Debbie Harry for Lindsay Lohan. Rush Limbaugh loses several advertisers after making comment about Sandra Fluke. A woman is forced to use a breast pump at an airport to prove it's use. Michigan State University will begin offering a zombie survival class. A Michigan woman continues to collect food stamps after winning a million dollars. A University of Michigan Senior starts a Walk of Shame shuttle service. GM halts production of the Chevy volt. New Jersey Chris Christie announces Montclair will become the medical marijuana capital of the state.
"The News with Jessica" is sponsored by:
Hover.com. Domain names made simple. Go to gfq.hover.com, you can get 10% off your next purchase from Hover.com.
Audible.com To get a free Audiobook go to audiblepodcast.com/ANDREW
Audio