The News with Jessica Ep. 36 – 3-15-12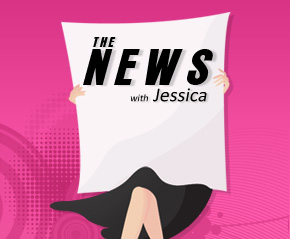 A marketing firm is set to introduce using the homeless as wireless hot spots. A rash of Tide detergent thefts leave Police puzzled. Children are said to spend 353 hours a year using gadgets according to a new report. Passengers on a flight call 911 to report a flight attending acting crazy. A texting prank backfires on Arkansas teen, launching a murder investigation. A LA man jumps into a lake to avoid a DUI arrest. Doctors believe a new heart disease pill is helping to curb racism. A 61 year old man is allegedly molested again while at a hospital. An Island women is charged for making back alley butt lifts. And San Jose Police make major drug bust while tracking down a stolen iPad.
Follow Jessica on Twitter: @JessicaZarian
"The News with Jessica" is sponsored by:
Hover.com. Domain names made simple. Go to gfq.hover.com, you can get 10% off your next purchase from Hover.com.
Audible.com To get a free Audiobook go to audiblepodcast.com/ANDREW
Audio