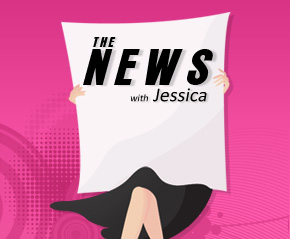 This week in The News with Jessica: Invisible Children and Kony 2012 campaign co-creater Jason Russell goes insane. Feeding the homeless is now banned in most major cities. George Clooney tells authorities he is Brad Pitt after getting arrested at a protest. A funeral home employee is arrested for molesting a corpse. Tim Tebow has been traded to the New York Jets. Jersey Shore's The Situation enters rehab to purportedly get some rest and relaxation. A mysterious boom rattles residents in Wisconsin. A North Carolina school sends out letter asking children to dress in African American clothing. School bans student for dying her hair pink.
Follow Jessica on Twitter: @JessicaZarian
"The News with Jessica" is sponsored by:
Hover.com. Domain names made simple. Go to gfq.hover.com, you can get 10% off your next purchase from Hover.com.
Audible.com To get a free Audiobook go to audiblepodcast.com/ANDREW
Audio