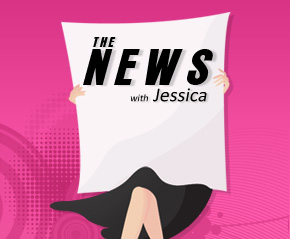 This week in The News with Jessica: A new Lifetime show will try to see if couples in bad marriages can make it work by having sex every day. A Turkish ad for men's shampoo has been pulled for using clip of Hilter. An Oregon toddler dies after jumping into a washing machine. Did Dick Cheney get special treatment to get a heart transplant? Oprah Winfrey's network OWN is losing money. A video shows Alicia Silverstone feeding her child like a baby bird. Several students are arrested after massive food fight at a high school. A woman claims to be allergic to water.
Follow Jessica on Twitter: @JessicaZarian
"The News with Jessica" is sponsored by:
Hover.com. Domain names made simple. Go to gfq.hover.com, you can get 10% off your next purchase from Hover.com.
Audible.com To get a free Audiobook go to audiblepodcast.com/ANDREW
Audio